Ritter is a leading medium-sized company specializing in plastic packaging solutions.
For the brand Ritter as well as the individual divisions Cartridges, Medical and Landscaping, we have revised and expanded the branding. With a new, clear layout system, we focus on the product world of Ritter in the design of the website, trade fair presence, product brochures and other applications. 
Branding
Cartridges Unit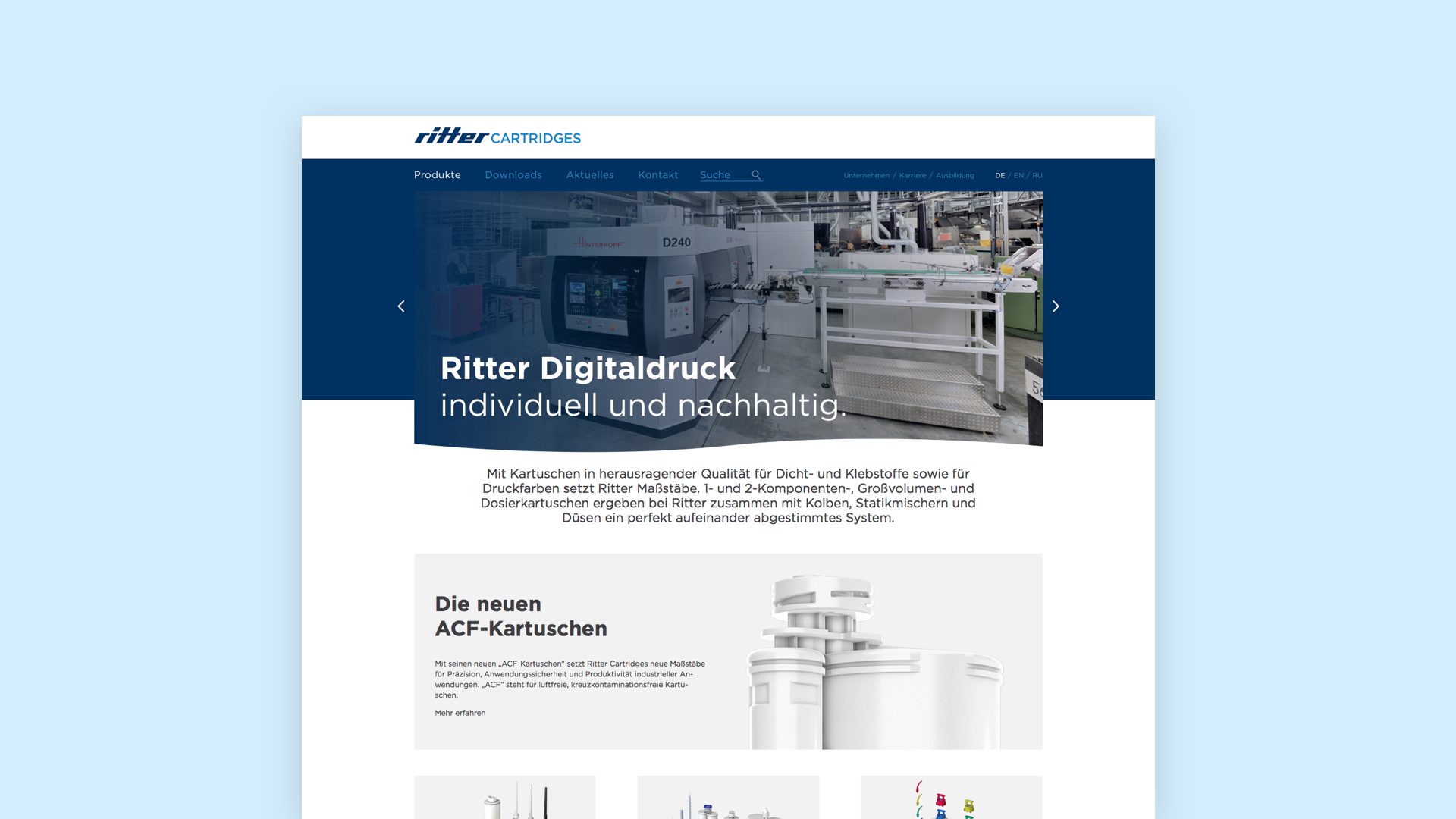 Since 1976, a wide variety of cartridges for sealants and adhesives as well as paints have been coming off the production line, known among other things from the DIY market.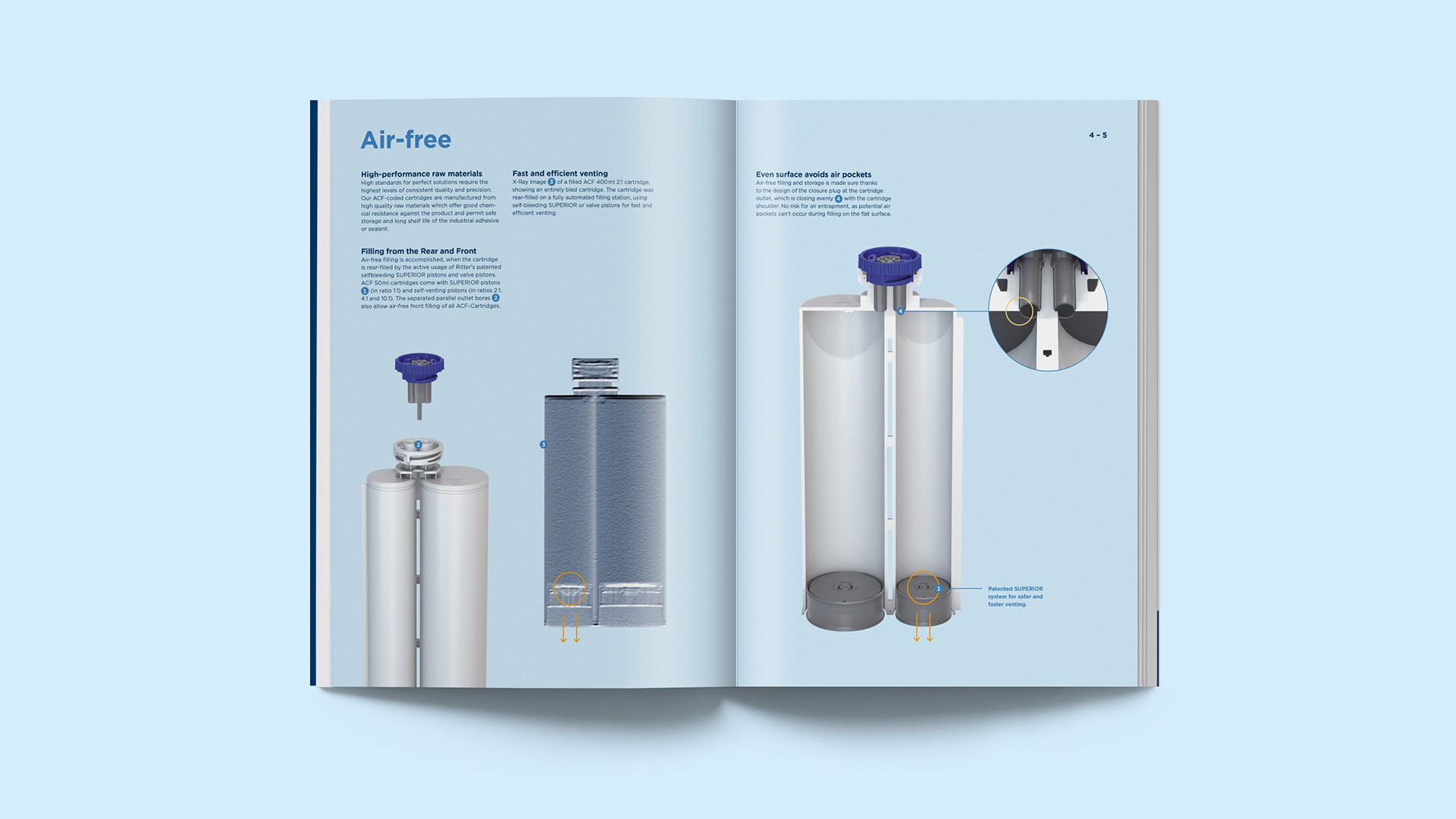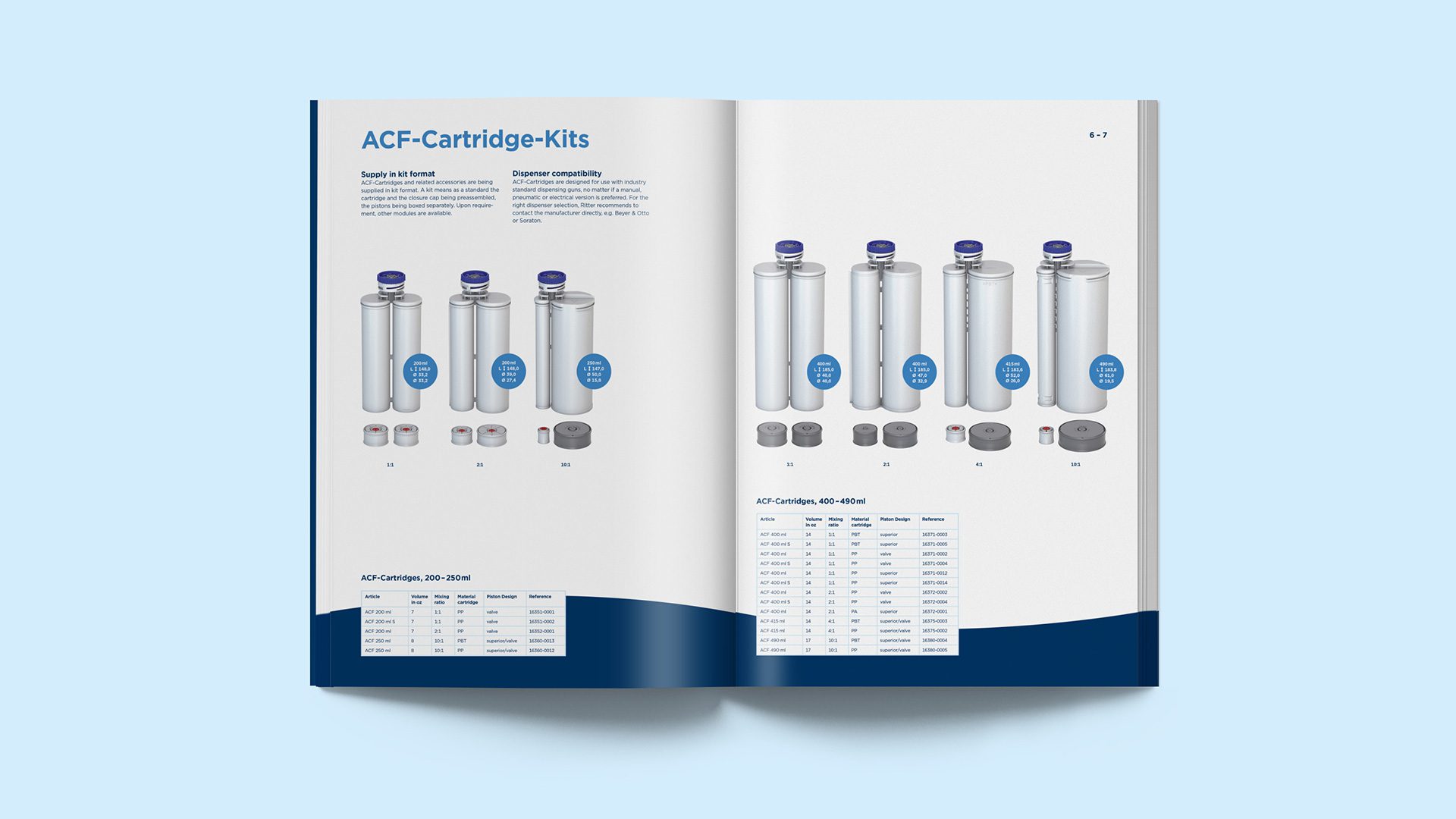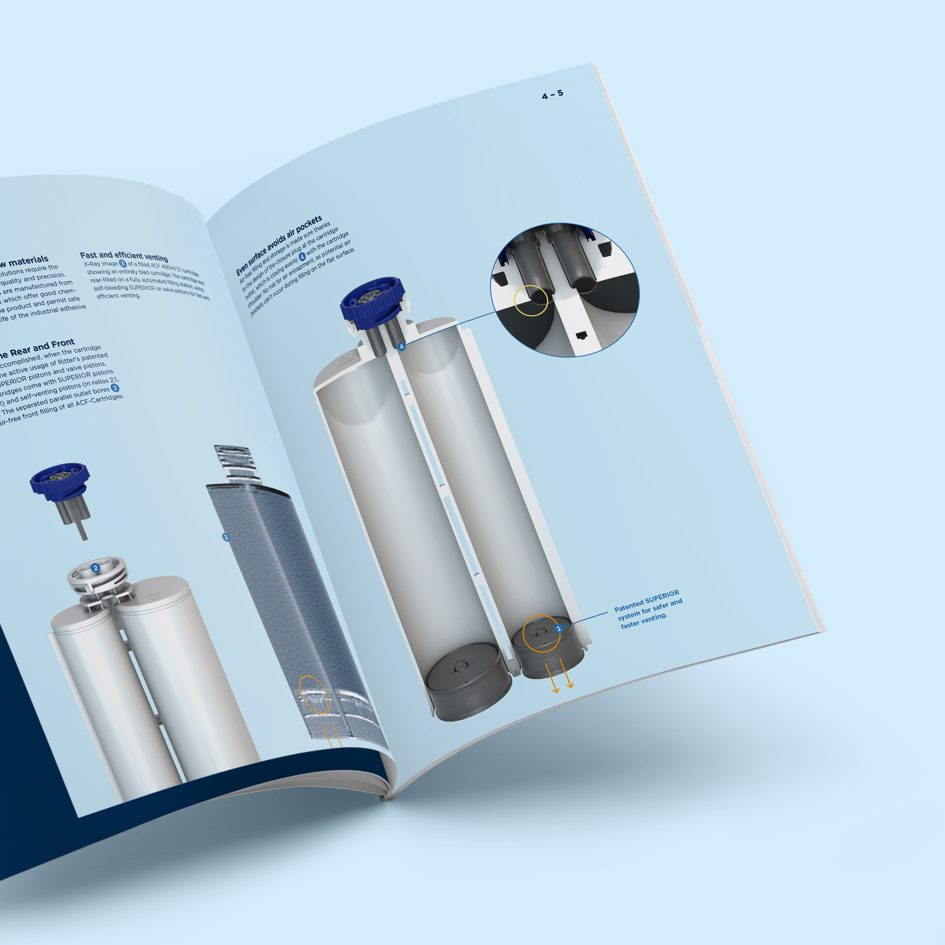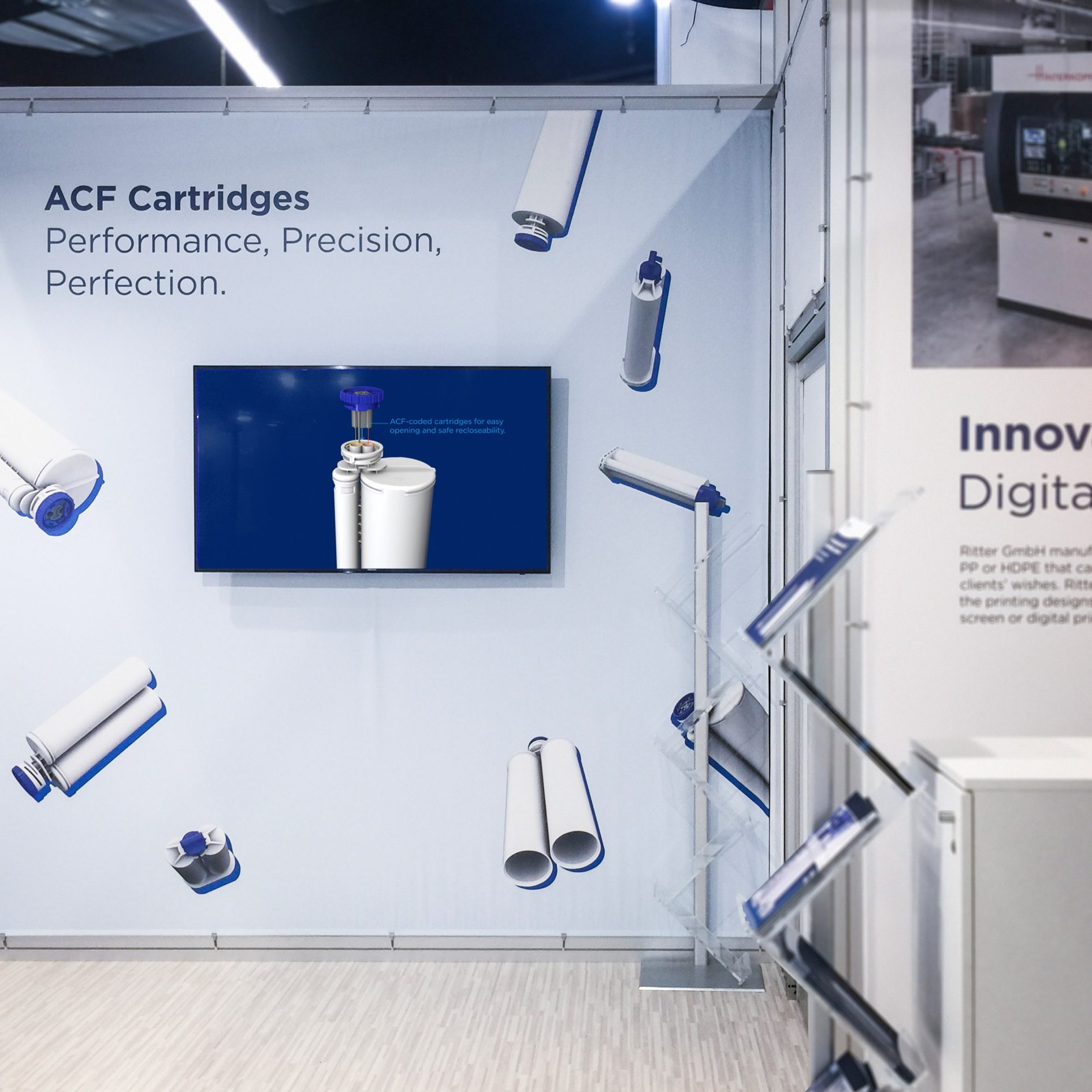 Medical Unit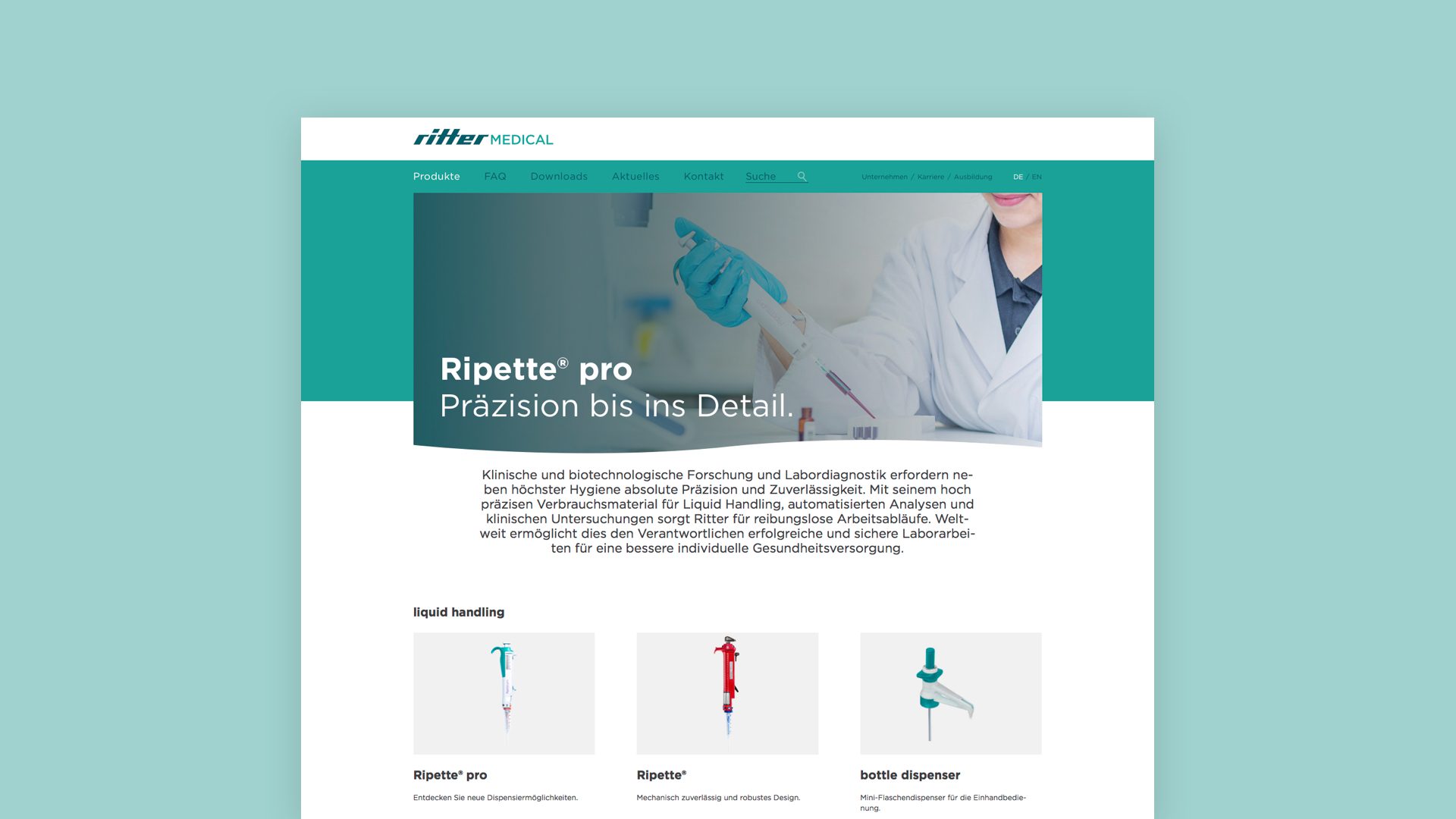 Ritter Medical develops and produces medical products and laboratory technology. The aim of the redesign was to emphasise the aspects of quality, the origin of the products and their manufacture in Germany.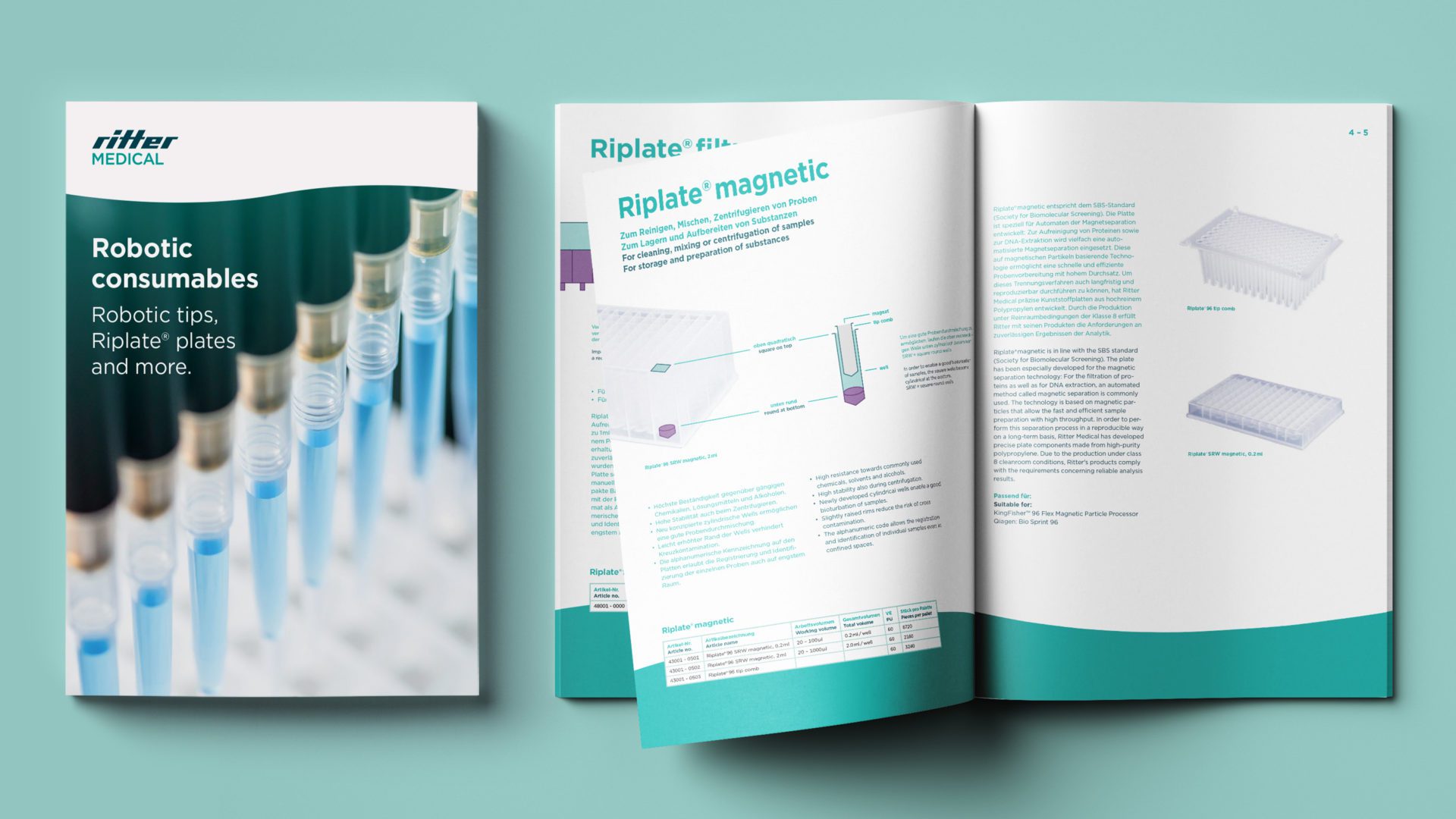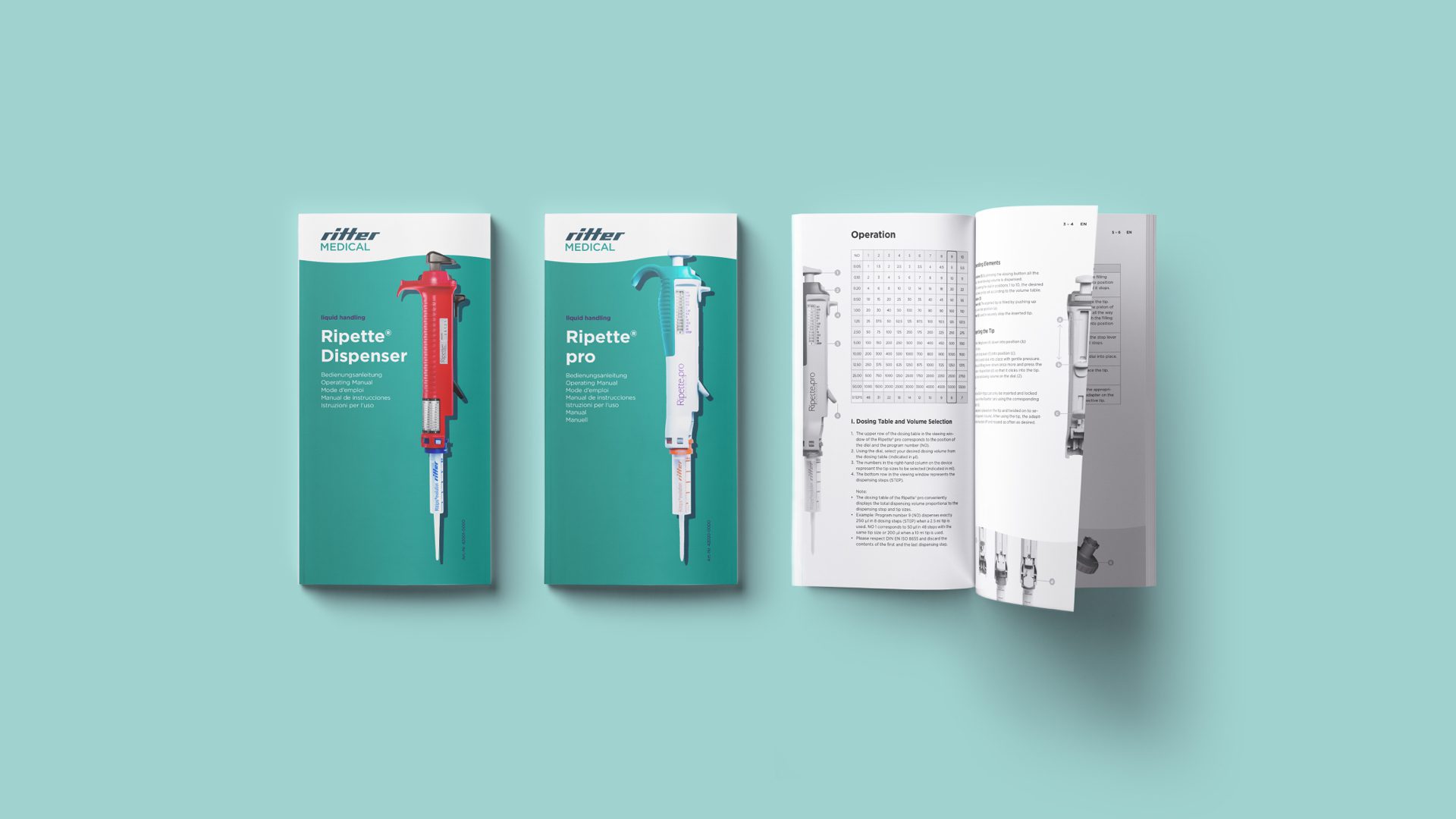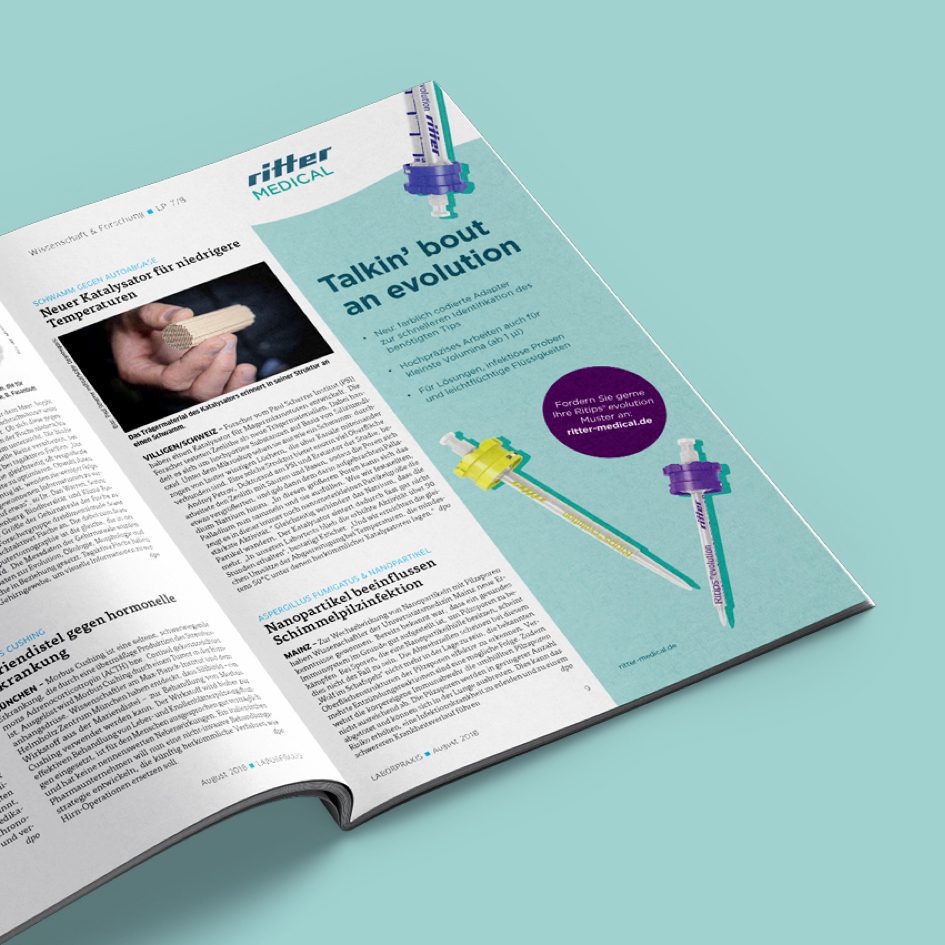 Landscaping Unit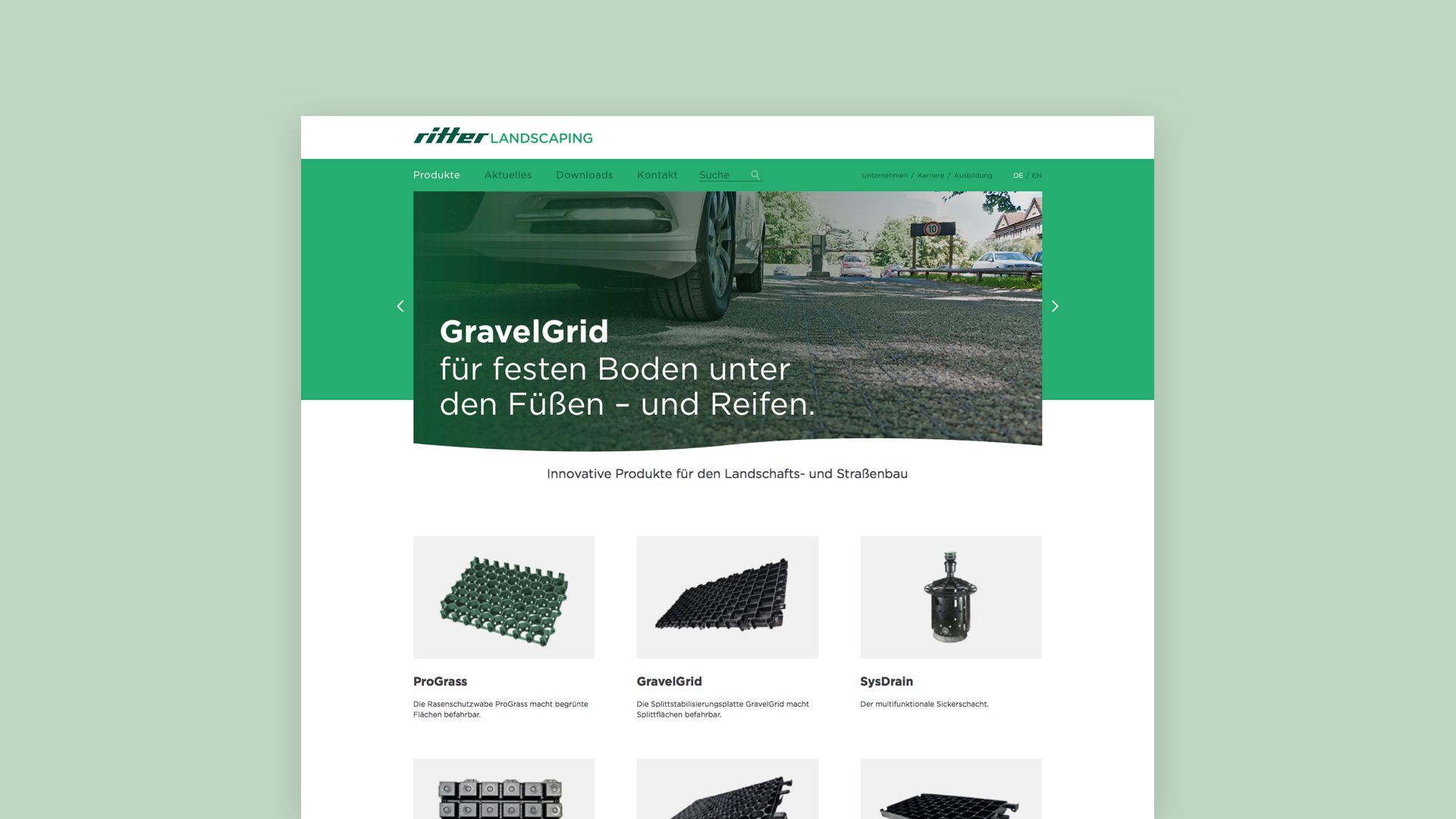 Already in the 90s, when the Landscaping unit was added, Ritter focused on recycling and high sustainability in plastic production. The lawn honeycomb from Ritter may not always be immediately obvious, but it is all the more important for making landscaped areas passable.